Custom is our standard
Highly engineered solutions tailored to your exact specifications
Attention To Detail
Unmatched project management from kickoff to startup

WHO WE ARE
Clarage is the heavy-duty division of Twin City Fan Companies Ltd. that specializes in designing and manufacturing custom heavy-duty fans, axial fans and dust collectors. And with over 140 years of experience, Clarage's long-standing reputation and market expertise has made us the industry-leading manufacturer for countless industries and thousands of process applications. That is why our customers continually turn to us for project-specific solutions regardless of the size, scope or complexity.
WHY WE DO IT BETTER
We set ourselves apart from the competition because of several key items that provide unmatched value to our customers including the fastest turnaround times in the industry, the most experienced project management teams, on-time and high quality documentation submittal and management from start to finish, proprietary in-house configuration and engineering software, and industry-leading testing services.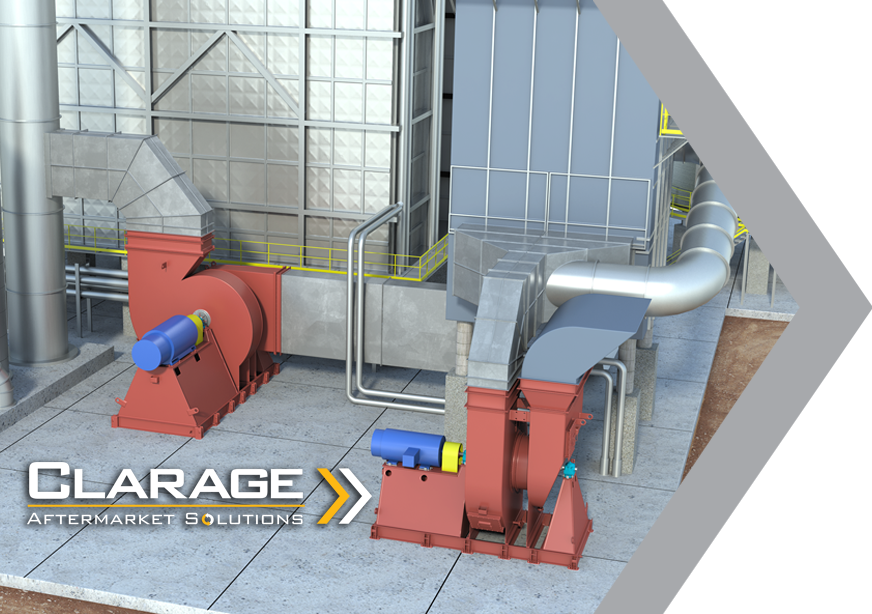 AFTERMARKET SOLUTIONS & REPLACEMENT PARTS
Clarage's Aftermarket Solutions team specializes in evaluating existing equipment and providing long-term solutions to yesterday's problems. We approach the aftermarket from the perspective of building partnerships with our customers and take extra steps to ensure that we understand what happened to the previous fan in the system prior to making new recommendations. Simply put, we do not operate just to sell our customers equipment once their originals break down or wear out.
FIELD SERVICES
Having the peace of mind that your fan is installed and operating properly prior to start-up is crucial. That is why Clarage offers a wide range of field services, including inlet and impeller operational clearances, torque verification, shaft alignment, balance and vibration testing. As part of our standard start-up services, Clarage field personnel will conduct a variety of inspection checks to ensure the fan is ready for start-up — all the way from the foundation bolts to the lubrication of the fan.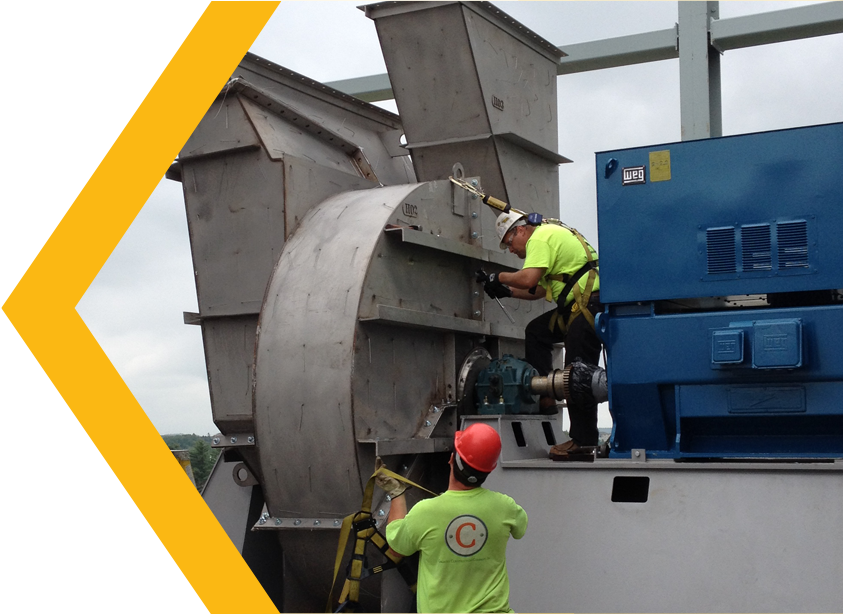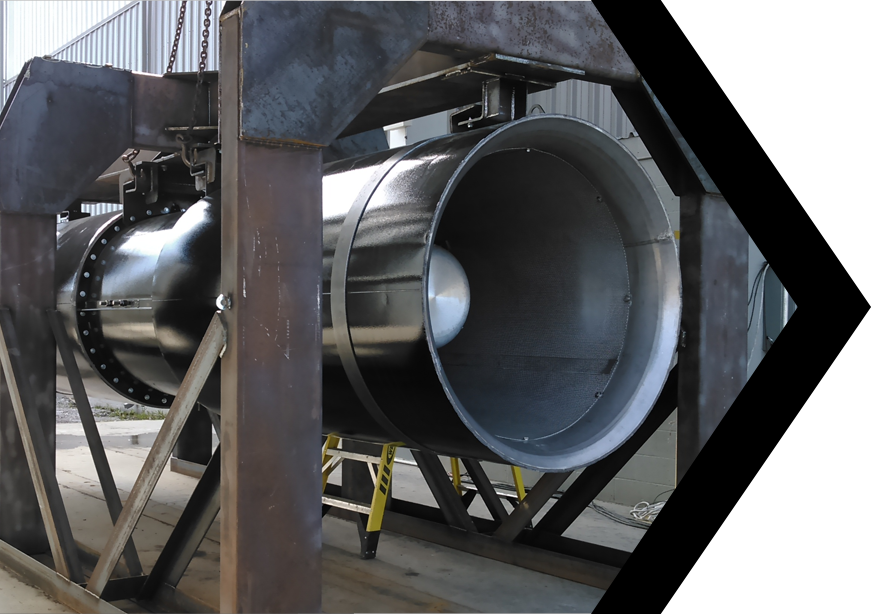 TESTING & ENGINEERING SERVICES
The scope of Clarage's testing capabilities are very broad and cover a wide spectrum of in-house and on-site testing services. With this level of technology, we can continue to provide our customers with proven solutions to their particular air movement needs while ensuring that they receive the highest quality product for their exact requirements and structural needs. This includes the evaluation of existing systems to optimize performance and reduce power consumption.